3D visuals are widely used in architecture and real estate. Architects mostly use them for project presentations while realty companies advertise and pre-sell properties with CGI. In both cases, 3D visualization helps to show clients that their investment will yield the exact results they want. To achieve this, architects and real estate experts can make use of many CGI services types.
3D graphics are very versatile and offer different solutions for different goals. CGI animation alone can be used diversely by architects and real estate experts. Similarly, there are several ways to utilize static and interactive 3D renders. Read on to learn about the 7 main types of 3D visualization, their features, and a few tips on making the most out of each of them!
Exterior rendering services allow getting 3D visualization that showcases properties from the outside. Such CGI presents not just the building itself but its surrounding area as well. Exterior 3D rendering is a fairly universal kind of CGI and can serve multiple purposes. For architects, it's a convenient tool to visualize and present their designs. And for real estate professionals, it can become effective promotional material for houses that are not finished yet. On top of that, when when the building is completed, exterior CGI can still make for the company's eye-catching ads, both print and digital.
3D interior rendering services allow ordering CGI that demonstrates the insides of the future houses or apartments and also highlights their potential. With the help of this type of 3D imagery, it's possible to visualize multiple versions of spaces. The 3D renders can show the same rooms with different furnishing, decor, stylistic choices, and changes to floor plans. Interior rendering should be used with exterior rendering to paint a complete picture of a future building.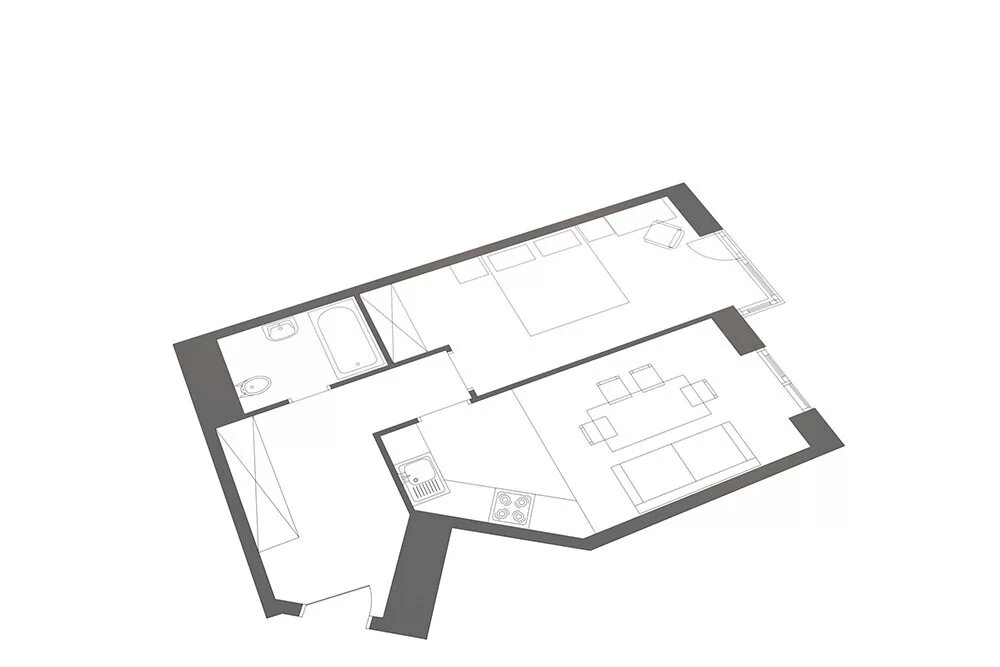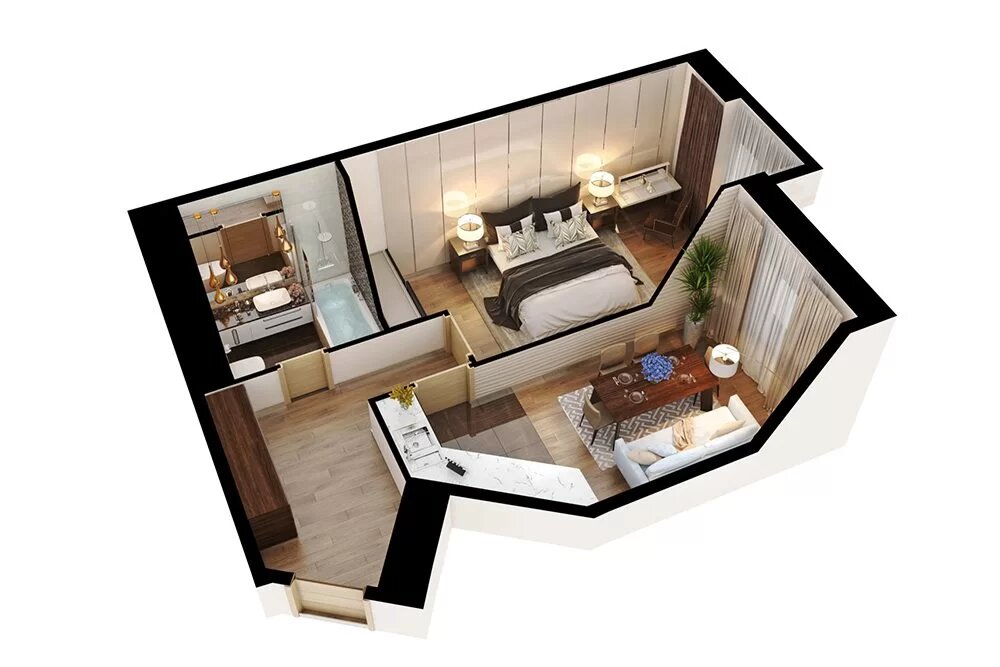 2D floor plans are highly informative for architects and real estate developers but are barely understandable for their clients. This is where using CGI services can be a game-changer. A 3D floor plan is a photoreal three-dimensional visualization showing a property in section from above. It's an incredibly powerful real estate marketing tool for several reasons.
First, 3D floor plans showcase room layouts of homes not only precisely, but in an understandable and visually appealing way. So, instead of trying to imagine how the home will look once built and furnished, clients will see it in photorealistic quality. Secondly, CG floor plans are perfect for social media marketing, outdoor and digital banners, emails, and so on. They are eye-catching and immediately give viewers a complete picture of the yet-to-be-built homes. To further increase the impact, floor plans can be made interactive, with a slider between 2D and 3D versions. 
3D animation is the heavy artillery of CGI services. For architects and realty companies, it comes in the form of video walkthroughs of future properties. It might take a while for a 3D walkthrough company to complete an animation, from several weeks to over a month, depending on length and complexity. This is why it is one of the most costly but also the most spectacular kinds of CGI. 
A high-quality 3D animation can look precisely like real-life footage. Additionally, it can make use of cinematographic techniques. As a cherry on top, some fitting music and narration can make it look like a small movie or music video. 
This immersion is the reason why using CG videos in presentations and marketing is very effective at attracting buyers and investors. Of all types of CGI services, this one works especially well for large-scale and high-end luxury projects.
#5. Virtual 3D Tours and Panoramas
A virtual 3D tour is an interactive 3D visualization, which allows one to "explore" the future property using a mouse or a touchpad. With this type of CGI, it's possible to view rooms from multiple angles by controlling the virtual camera as well as zooming in and out. A tour usually consists of multiple panoramic static shots combined together. Sometimes, a single panoramic 3D render is used for the tour, which is called a 3D panorama. 
Virtual tours are a great 3D services type for real estate marketing. They can be used for project presentations and sales pitches. Tours can be posted on websites, apps, and social media as ad materials to attract more potential buyers. Potential customers can go on such virtual journeys from the comfort of their homes via mobile devices, which is very convenient.
Augmented reality, or AR for short, is an interactive type of CGI that allows superimposing virtual 3D objects over real-life spaces using a smartphone or tablet. This way, clients can see a realistic 3D model of the future house in real environments. AR is a great tool mostly for both design and presentations, as it bridges the gap between the real and virtual worlds. This type of CGI services is perfect for presenting projects to technologically savvy audiences. It demonstrates expertise and staying up to date with recent developments.
Virtual reality or VR for short is another kind of interactive 3D visualization. The main thing that differentiates it from other CGI services is that it can be used only with special gear. Viewers can explore digital spaces via headsets and interact with 3D objects using controllers. This means more expenses, but the results are worth it. VR offers unparalleled immersion as it's not just a tour that the audience watches on a screen – they are actively participating in it. Such a project presentation will leave a lasting impression on any customer, making it a very useful tool for both architects and real estate professionals. 
These were the 7 main CGI services types. Architects and real estate professionals can choose among them according to their needs. If they need something cost-effective and versatile, interior and exterior visualization services are widely available. If there's a need to show future properties' layouts in detail, CG floor plans are the best solution. Want to immerse buyers into a yet-to-be-built home? Virtual tours will provide such an experience. Does a large or luxury architectural project need amazing ad materials? 3D animation with great montage, music, and narration will leave a deep impression even on the pickiest of clients. Want to make use of the latest advancements in the digital world? Order virtual or augmented reality services, depending on how much freedom to explore and experiment you want to give your customers.
Need the best CGI tools to present and sell your projects? Contact our 3D animation company and secure clients with ease!